At Wiltshire Farm Foods, we have been serving up tasty meals for 30 years now. You could say we know what we are doing when it comes to good food! Our amazing Head Chef, Phil Rimmer, takes pride in crafting the perfect meals for every occasion and every appetite.
Avoid supermarket queues or long waits for supermarket delivery slots – choose Wiltshire Farm Foods for delicious frozen ready meals delivered with a smile by one of our friendly, local drivers.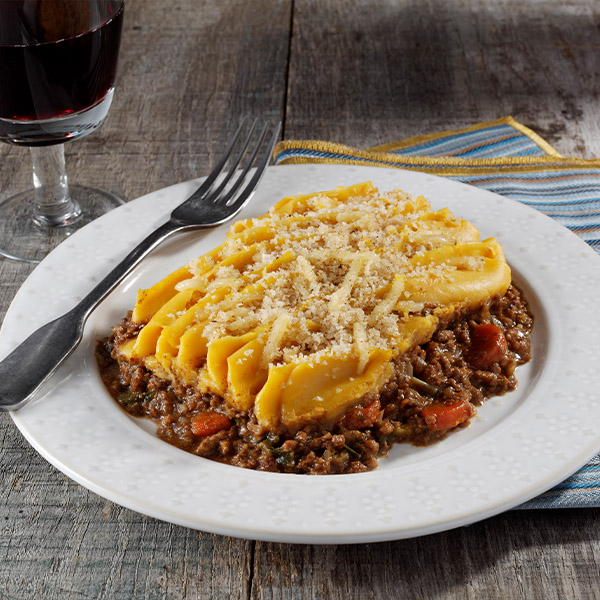 Our Extra Special Dishes
Our Chef's Favourites range features all of our extra special, tempting dishes to offer an even finer dining experience. It's bursting with a selection of our most luxurious ready meals, carefully selected by our Head Chef, Phil.
Try traditional favourites like our classic Sausages in Rich Onion Gravy, served with Cheddar cheese mashed potato, red cabbage and our apple and port carrots. Or how about something more Mediterranean, like our Chicken & Chianti Casserole, made with Italian Chianti wine and served with potato gratin, carrots, peas, and green beans?
If you enjoy a tasty fish dish, another Chef's Favourite is the luxurious Cod Fillet with Mornay Sauce, served with broccoli, cauliflower florets and boiled potatoes.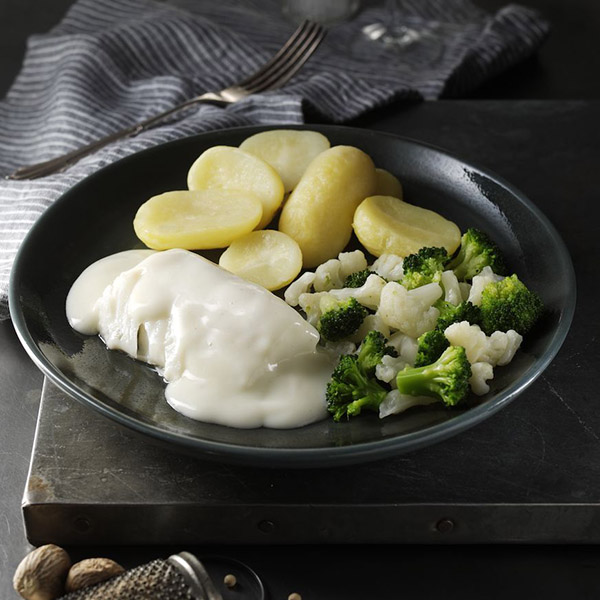 Not only does our Chef's Favourites range feature delicious main meals, but we also have a selection of indulgent Chef's Favourites Desserts too! They've selected some traditional British favourites like our Bread and Butter Pudding and our Bramley Apple Pie, as well as our rich Crème Caramel, a delicious French inspired dessert topped with a sweet caramel sauce.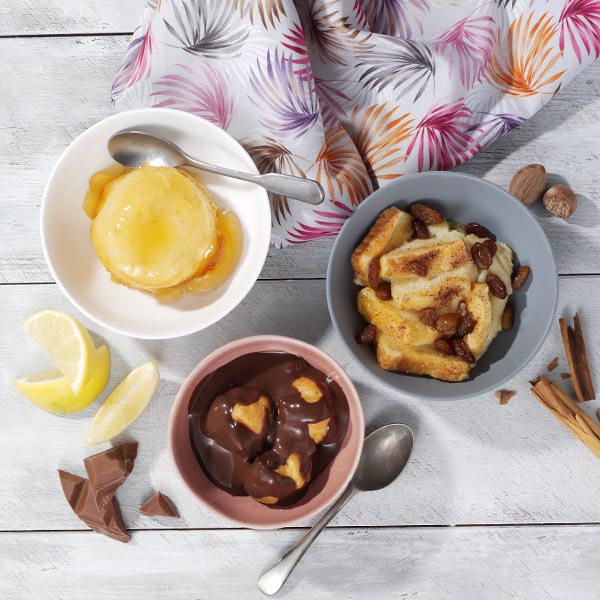 Nutritious and Delicious
While our award-winning chefs develop our flavoursome dishes, we also work with in-house Dietitian, Emily Stuart, to ensure our food is as nutritious as it is delicious. At Wiltshire Farm Foods, we take nutrition seriously and use traffic light labelling on all our meals, so our customers know exactly what is in the food they are eating. Our Nutritious and Delicious range contains a variety of tasty dishes that are all low in fat, saturated fat, salt and sugar. Over half of our meals are Gluten Free, and our Free From range is perfect for people with food intolerances and allergies.
Service with a smile
Enjoy delicious frozen ready meals delivered to your doorstep by one of our friendly, local drivers. Whether you're ordering online, or the old-fashioned way, by phone, it's effortless to order with Wiltshire Farm Foods. Once your tasty dishes have arrived, simply pop a meal in the microwave or oven and you can sit down to a delicious dinner.
We deliver in and around Dublin, Cork, and Limerick - order as little or as often as you'd like, there's no contract or commitment, just good old-fashioned service with a smile.