How to cook our food
How to cook our food
You can cook our ready meals from frozen either in a microwave or conventional oven.
Most of our microwave ready meals take just 8-12 minutes to cook in a microwave, or 35-40 minutes in an oven. A few of our meals are oven cook only, so please check the label of the meal for exact cooking instructions.
Our labels are clear and easy to follow, and with no cardboard sleeves, there's less waste. The full ingredients are clearly shown on every meal label and any allergens are marked in bold.
We do not advise that you defrost our meals or hot desserts before cooking and our ready to eat frozen meals are not suitable for reheating once cooked.
Let's get cooking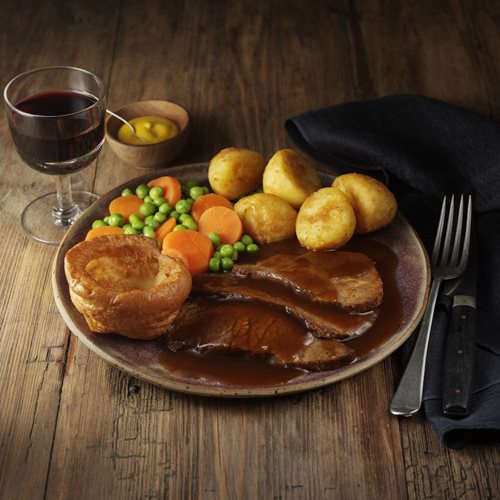 Let's get cooking
Our delicious meals don't need to be defrosted before cooking*. Simply cook, serve and enjoy. All our meals can be quickly cooked in the microwave (unless otherwise stated) or oven and our cold desserts defrost in just a couple of hours. Remove from your freezer – do not defrost before cooking. Our meals take on average 8-12 minutes to cook so in no time you'll have a piping hot meal to enjoy.
Do not pierce or remove the film lid before cooking*. Follow the simple cooking instructions on the label Leave to stand for 2 minutes. Carefully remove your meal using oven gloves and peel off the film lid.
*Unless otherwise stated on the label. Always ensure you read cooking instructions carefully.

Cold Desserts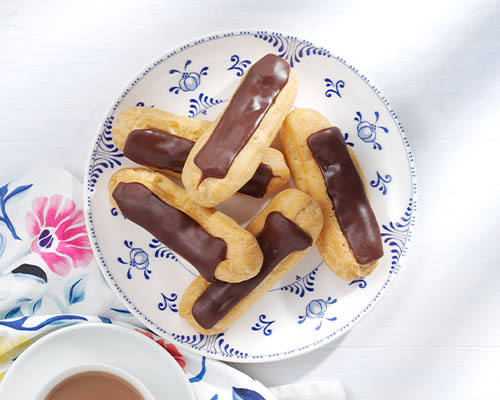 Cold Desserts
Our cold desserts are a tasty treat you can enjoy whenever you choose.
All of our cold desserts, except desserts such as ice creams, need to be defrosted in the fridge prior to eating. The frozen cold desserts can take 1-5 hours to defrost in the fridge depending on the type pf dessert.
After they have been defrosted, they can be kept in the fridge and consumed within 24-48 hours.
Please check the label of each dessert for exact guidelines.
It's so quick any easy to enjoy our delivery ready meals, in addition to the ease of cooking you can find out more about the other advantages of a ready meal delivery service in our blog.