At Wiltshire Farm Foods, we pride ourselves in cooking delicious ready meals that are delivered by our friendly local drivers to the comfort of your home. And more importantly, that we have been able to support our customers in staying safe and warm at home during this year, by making sure you can have tasty and nutritious meals delivered straight to your door.
Meal delivery slots
We have all found our ways during lockdown. For some more than others it is important to steer clear of chaotic supermarkets by having friends and family drop round groceries or ordering the essentials online. But with so many of us now relying on supermarket delivery slots, it is not always easy to secure one with slots filling up weeks in advance.

At Wiltshire Farm Foods, we have adapted our approach to ensure you can still get our delicious meals delivered straight to your door when you need them. We have plenty of delivery slots available, so all you need to think about is cooking and enjoying your favourite dishes.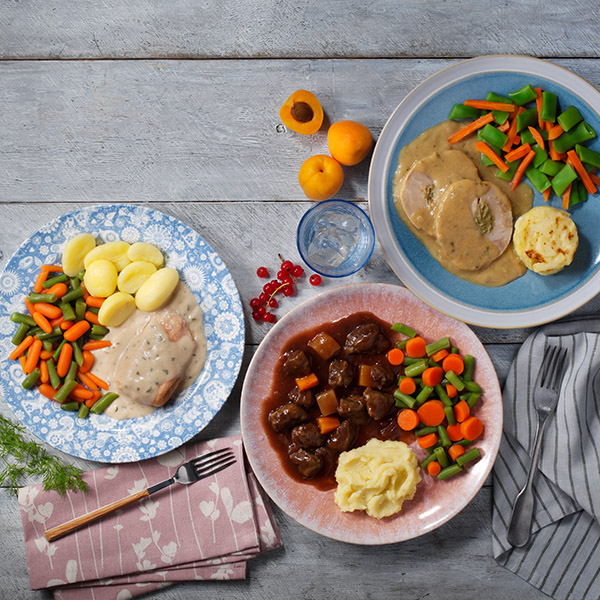 Times might still be difficult, but we want to assure you that we are here for you. We are proud that the service we provide is classified as essential during lockdown and the members of our team are recognised as key workers – still being able to provide the good old-fashioned service we always have in a no-contact manner, enabling you to still receive your tasty meals and keeping us all safe.

Safe delivery
Our drivers are all trained in no-contact deliveries and they have everything they need to ensure your - and their – safety. All our drivers have been supplied with hand sanitiser to use before and after every delivery and always have facemasks on-hand. When delivering, they will knock on your door or give you a call, before stepping away from the door to maintain a safe distance and wait for you to collect your meals (and to say a socially distanced hello!).

Of course, if you cannot manage to put your meals away on your own, our drivers are more than happy to offer a helping hand and pop your meals in the freezer for you as before, always respecting the 2-metre distancing and all safety guidelines. It would really help us if you could let us know when you place your order that you need this service, either on the phone or in the delivery instructions box during the checkout when shopping online.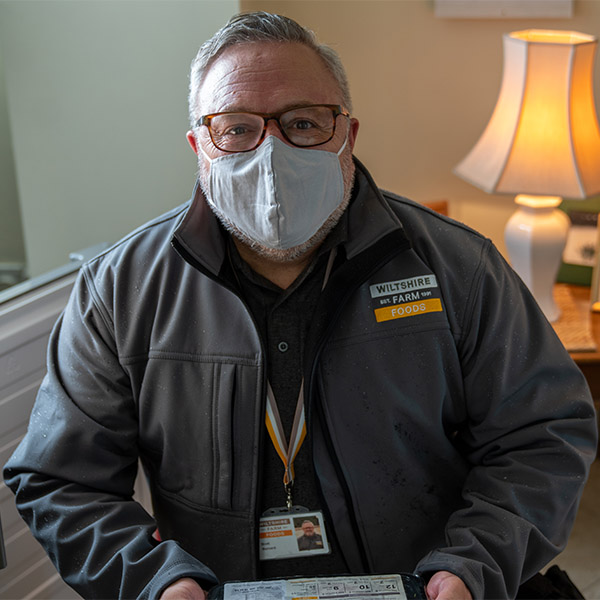 Even if we all must be distant, our good old-fashioned meal delivery service remains the same – friendly and personal with a smile. Although things might be done a little differently, our local drivers can't wait until things are back to normal so they can stop for a proper catch up!
Thank you for sticking with us, your local team are here for you and proud to serve you.
To read more about the changes made to our service during this time, please read here.