Placing your Order
Whether you prefer ordering online or over the phone , it's effortless to order our tasty ready meals to be delivered to your door. Browse the Wiltshire Farm Foods menu online today or get a FREE copy of our new Autumn & Winter brochure sent to your door.
Remember, with Wiltshire Farm Foods, there's no contract and no commitment, so simply order as much or as little as you like, whenever you like! Our menu is bursting with a selection of over 340 delicious frozen meals, with prices from only €4.40. Everything's organised into simple categories, so whether you fancy something Vegetarian or something Italian & Mediterranean, it's so easy to find exactly what you want. We've got a variety of options catering for different appetites and dietary requirements, as well as a large selection of tasty Soups, Snacks & Sides!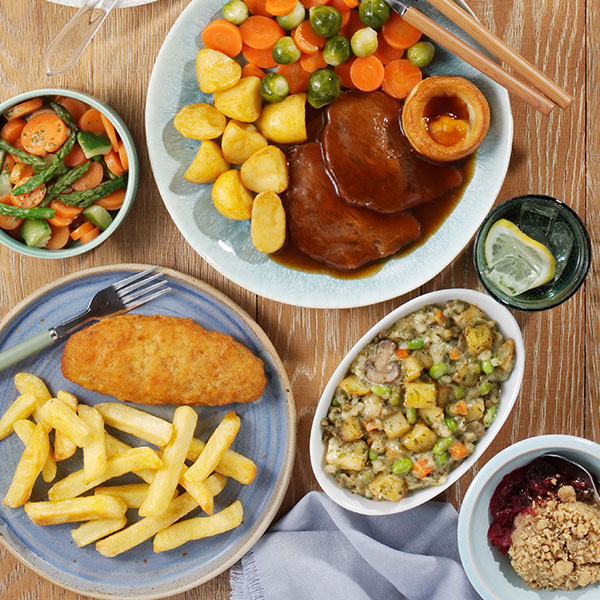 Our friendly team are always happy to help with any questions you may have, so ask them anything! We accept all kinds of payment as well, you can either simply give cash or a cheque to your driver on delivery or pay by card over the phone or online.
Delivery
It's not only the delicious food and amazing convenience that makes so many people fall in love with Wiltshire Farm Foods, but the good old-fashioned service we provide. We are dedicated to excellent customer service and providing a brilliantly easy, hassle-free experience from start to finish. Your friendly driver will be local to you, so you'll always see a familiar face for every delivery to brighten your day – and they love stopping for a proper catch up!
Our drivers are always willing to go the extra mile to provide a helping hand, so they will be more than happy to pop your meals straight in the freezer for you if you'd like! Of course, safety precautions will be followed with our drivers wearing face coverings and maintaining social distancing when in your home. All our drivers are trained in no-contact deliveries, so if you would prefer this service then please just let us know when placing your order – either over the phone or in the delivery instructions box during online checkout.
You'll be given a choice of available delivery days when placing your order, so just pick whichever day suits you best. Then, sit back and relax while your brilliantly easy meals come to you!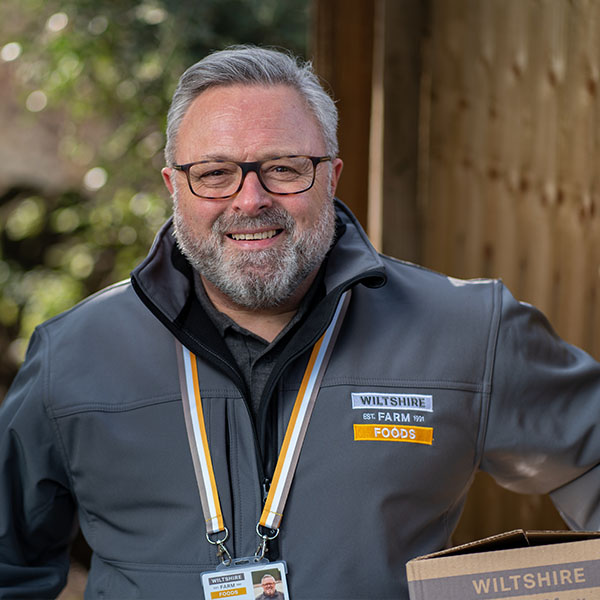 Storage and Cooking
All of our meals are stored in the freezer and you can cook them straight from frozen. Each dish will have simple cooking instructions written on the packaging, either for cooking in the microwave or oven. Most of our meals take just 8-12 minutes to cook in the microwave, or 35-40 minutes in the oven. Take our tasty Spaghetti Bolognaise – you really can't beat a simple classic. Just pop it in the microwave and you've got a delicious meal; you'll hardly have to lift a finger. Remember to check the label of each dish for exact cooking guidelines.
For some of our dishes there's no cooking required; it's a simple case of thaw and serve. You can just leave your dish in the fridge for a couple of hours and it'll be ready to eat – lovely! This goes for all of our cold desserts, including the decadent Black Forest Gateau, a rich chocolate sponge with Kirsch and cherry flavour mousse, cherries and milk chocolate curls. It's exactly the same process for some of our snacks too, just thaw and serve! Our tasty snack, the classic Pork Pie, is available for only €1.90!
It's that simple
We like to keep things simple here at Wiltshire Farm Foods. You should have all the information you need to get started with us right here in this blog. For home food delivery, look no further than Wiltshire Farm Foods.
We deliver in and around Cork, Dublin and Limerick – so order your free brochure today or go online to place your order for delicious ready meals delivered to your house.
Meals Mentioned in this Post