Free Delivery
If you're looking for a good old-fashioned ready meal delivery service for you or your loved one, look no further than Wiltshire Farm Foods. Frozen pre-prepared meals delivered straight to your door - so our customers can enjoy our delicious meals from the comfort of their own home.
If you're looking to help out an elderly loved one to ensure they can enjoy tasty, nutritious meals every day - a frozen ready meal delivery service can be the perfect choice. It reduces any of the stress and strain that may come with cooking and shopping whilst caring for your loved one. Our ready meals are also perfect to have in the freezer for those days when you just can't be bothered to cook. Simply pop them in the oven or microwave and sit down to enjoy a delicious meal. Effortless!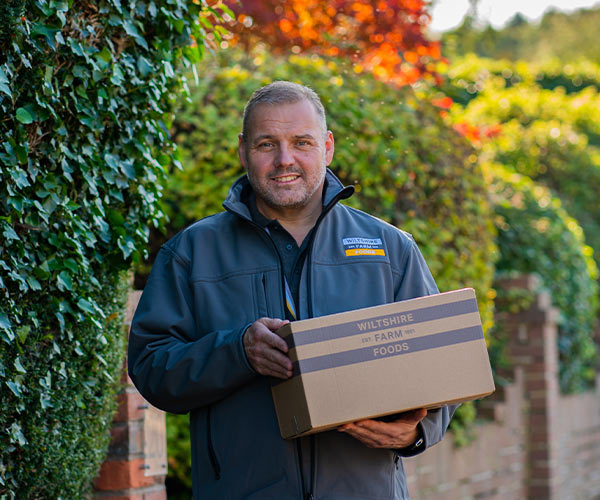 Plenty of Delivery Slots Available
These days, it can be difficult to secure a supermarket delivery slot, with them often filling up weeks in advance. At Wiltshire Farm Foods, we have plenty of delivery slots available to suit you, so there'll be no need to worry about waiting too long for your tasty meals.
Not only that, but our good old-fashioned delivery service is much easier and friendlier with Wiltshire Farm Foods. All of our drivers are local to you so you can be sure to always see a familar face at the door to brighten your day. There'll also be no surprise substitutions, and if any problems do arise, there will always be a friendly voice at the end of the phone who'll be more than happy to help!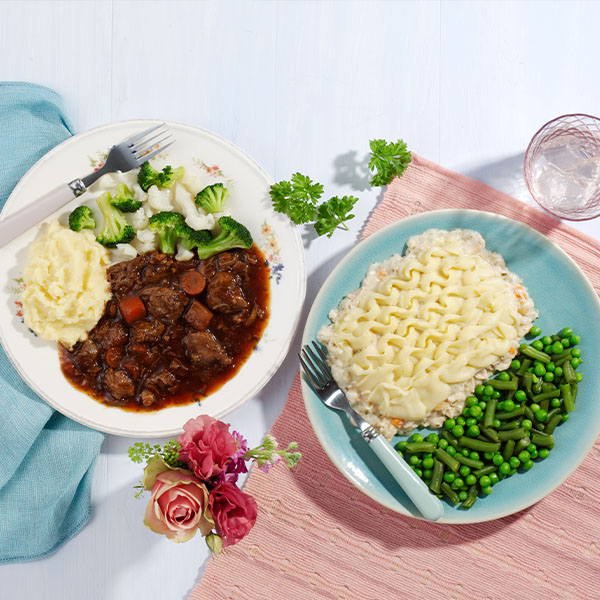 Effortless Ordering
Our menu is bursting with over 300 delicious dishes to choose from and enjoy, from traditional favourites like our comforting Cottage Pie, to flavoursome Vegetarian options like our West Country Cheddar Macaroni Cheese.
At Wiltshire Farm Foods Ireland, we deliver in and around Dublin, Cork and Limerick. Our local, friendly drivers love what they do and enjoy stopping for a good natter with their customers! We are committed to ensuring that our customers have the best experience possible when receiving their order, so all they have to worry about is eating their favourite meals.