Our chefs have been busy cooking up a festive feast for you to enjoy this season with our delicious Christmas Collection. We've got a tasty selection of Christmas food to order, including a traditional Roast Turkey Breast and our delicious Mulled Fruit Crumble & Custard.
Our Christmas food delivery means you can sit back and enjoy a relaxing Christmas to remember. Shop our Christmas Collection today.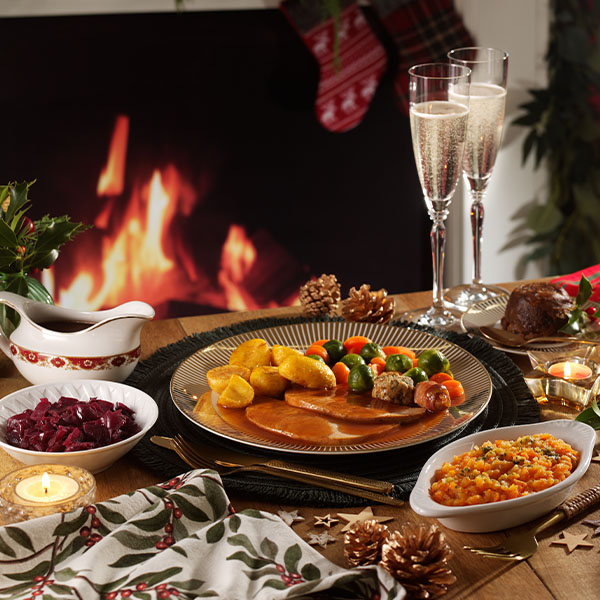 Christmas Desserts to Delight
If you want to finish off your festive feast with a proper pudding, look no further than our selection of scrumptious sweet treats. From a classic Luxury Christmas Pudding to a delicious Spotted Dick & Custard - we've got all of your favourites!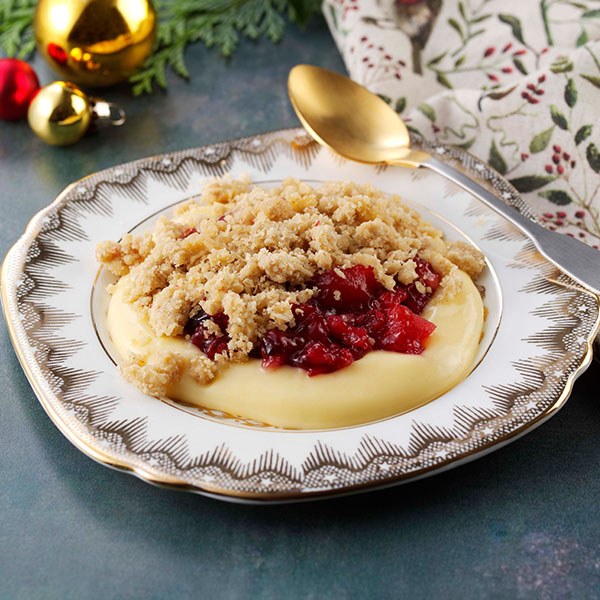 An Extra Helping
Christmas wouldn't be Christmas without all of the trimmings so be sure to have a try of one of our delightful side dishes, including our Red Cabbage and Chicken Gravy Pot - because you can never have too much gravy!